A learning environment where Notaries can
 Learn and Grow and take their business to the next level.
Keep Moving Forward
"Excellence is never an accident; It is the result of high intention, sincere effort, intelligent direction, skillful execution, and the vision to see obstacles as opportunities."
-Anonymous


Grow Your Notary Business

Online and Self-Paced Notary Courses
Bundle Systems
These bundle systems are strategically put together and will save money off of individual course enrollment fees.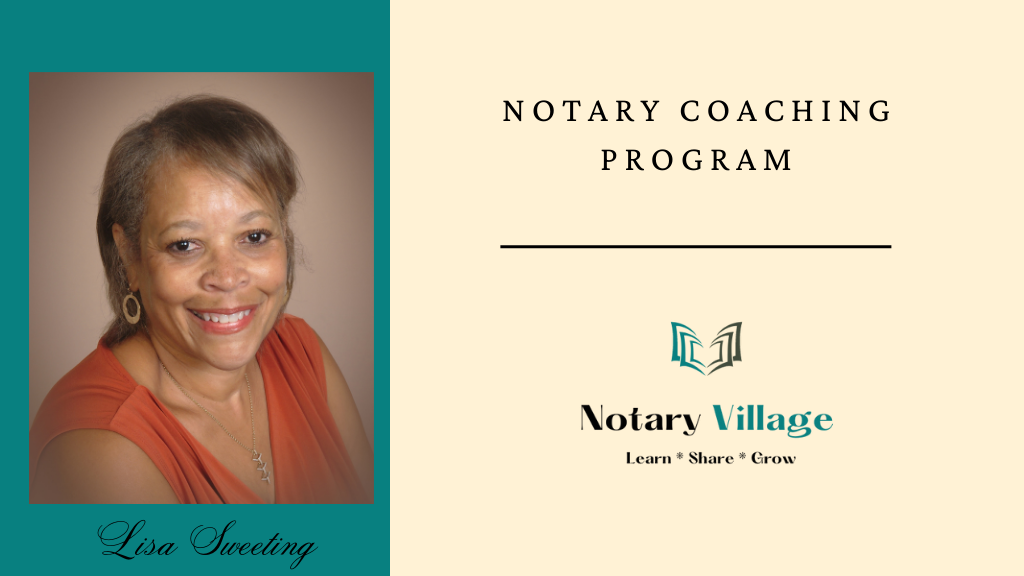 Notary Coaching Program

One-on-one notary coaching with Lisa Sweeting can offer several benefits, including:

1. Personalized guidance: One-on-one coaching allows for personalized guidance tailored to the individual's specific needs and goals. This can help notaries improve their skills, knowledge, and confidence.
2. Expert advice: Lisa Sweeting's 19 years of experience as a notary, as well as her training and publications, provide a wealth of knowledge and expertise that can benefit notaries looking to improve their skills.
3. Industry insights: As a National Notary Association Ambassador and authorized notary trainer in Florida, Lisa Sweeting is well-versed in the latest developments in the notary industry. She can provide insights into best practices, changes in regulations, and other important information.
4. Practical training: Lisa Sweeting's coaching can include practical training on notary procedures and document preparation, which can help notaries perform their duties more efficiently and accurately.
5. Improved business opportunities: By improving their notary skills and knowledge through coaching with Lisa Sweeting, notaries can position themselves for increased business opportunities and better serve their clients.

Check your inbox to confirm your subscription